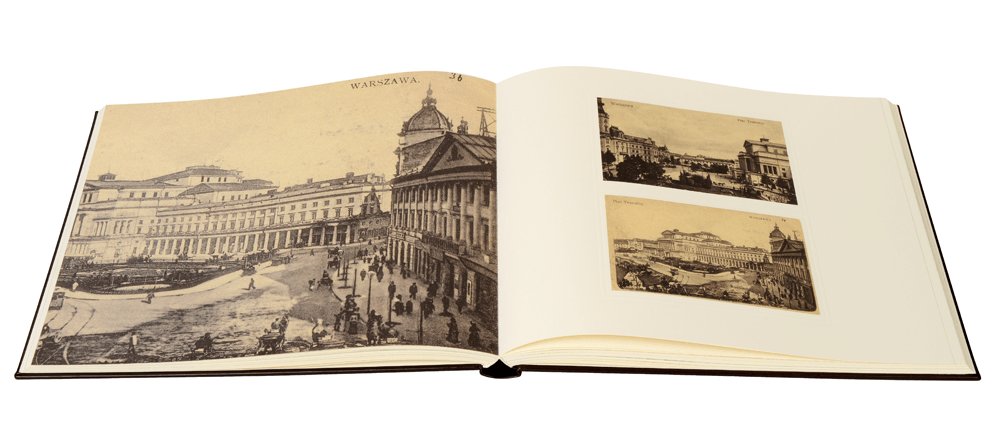 We are very happy to present you a unique album with postcards of Old Warsaw.
We have chosen 270 of the most interesting and beautiful views of Warsaw, from the collection of postcards presented at www.starawarszawa.pl. Postcards come from 1887 - 1939 and show a city that is no longer ...

About album "Warszawa"
Pages: 158
Postcards: 270
Cover: had cover, leather, chocolade color.
On the cover: pressing "Warszawa" in popular languages
An introduction to a book: Witold Sadowy
Dimmensions: 33 cm x 33 cm x 3,3 cm
Weight: 2,6 kg
ISBN: 978-83-942585-0-4
Publisher: Old Warsaw Foundation
Album packed in carton box with Warsaw view printed over.
Price:
367,50 zł
(5 % VAT incl.)
.
How to buy "Warszawa" album?
Fill in our order form.
We accept payments by ordinary bank transfer, on-line with credit card or payment on delivery.
We ship Album with Poczta Polska or parcel service.
Order form